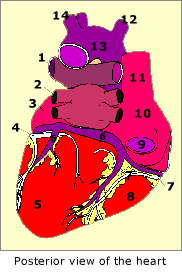 2. In this view of the BACK of the heart, identify the structure labeled at #11.
Answer:
c. SVC or Superior Vena Cava
This view clearly shows the two vena cava vessels leading to the right atrium at the base of the heart.


Can you identify the other numbered structures?